Tomorrow's the day! The first EdCamp dedicated to BC's Core Competencies. We are really looking forward to sharing and learning with you this Saturday at McRoberts Secondary School.

For those of you who are participating in your first EdCamp, here is a link to a video that gives you a great idea of what to expect.

https://youtu.be/gr7teMAk-hA

An EdCamp is Participant driven

Sessions are decided on location by participants. There are no formal presentations, just conversations about a given topic.

An EdCamp is about Experience, not experts

Sessions are facilitated by anyone. Everyone is encouraged to speak up and share during the session. We acknowledge that we are all at a different place, with different understanding and experience, and we are all here to learn from each other.

An EdCamps uses the« Rule of two feet ».

If a session isn't what you expected, feel free to move on to another one that better meets your needs.


On site information:

- Coffee, tea and muffins will be available from 8.15.

- There are water stations on site. to help reduce waste, please bring a reusable water bottle.

- WiFi access codes will be posted around the building.

- Parking is available at the school, at the park, and on neighbouring roads.

Don't forget to share your learning during the day through the Google Docs set up for each session and on Twitter using the hashtag #EdCampBCCC.
Propulsé par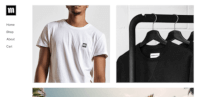 Créez votre propre site Web unique avec des modèles personnalisables.