If you are anything like me, you have bookshelves full of great educational resources that have been sitting there for years.

This year, at EdCampBCCC, we will have a table set up for a book swap. Bring an educational book, and take one left by someone else! Bring books that you have multiple copes of, books that you didn't love but that someone else may, books that you won't reread and that you don't want back. This is an exchange, so books will not be returned to their owners. Also, we are limiting the swap to educational books - books used with students or professional development books.

Hopefully, many of you will leave with a new book that will inspire you!

If you have any questions, let us know in the comments or send us an email!
Propulsé par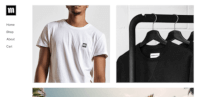 Créez votre propre site Web unique avec des modèles personnalisables.